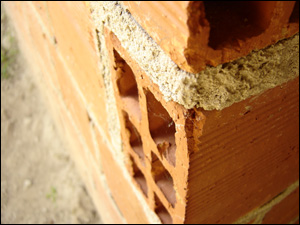 In Virginia, each newly constructed home must convey to the purchaser with a warranty from the builder, as outlined in the Virginia statute (55-70.1) entitled Implied warranties on new homes.  In brief, the builder must warrant the construction of the house for one year, and the foundation for five years.
One important thing to note, however, is that this required warranty on new homes does not apply if you first buy a lot and then hire a builder.  Here's the first section of the statute that speaks to this:
"In every contract for the sale of a new dwelling, the vendor shall be held to warrant to the vendee that, at the time of the transfer of record title or the vendee's taking possession, whichever occurs first, the dwelling with all its fixtures is, to the best of the actual knowledge of the vendor or his agents, sufficiently (i) free from structural defects, so as to pass without objection in the trade, and (ii) constructed in a workmanlike manner, so as to pass without objection in the trade."
The issue, you'll note above, is that if you hire a contractor to build a house on your own lot, you are not in a contract for the sale of a new dwelling.  There will not be a conveyance of real estate — title will not transfer — you already own the real estate and are hiring someone to improve it.
From talking to a local real estate attorney, there are likely still construction quality expectations of builders of new homes when you have contracted with them to build on your own lot — but those are are not neatly summed up in a statute. They are, instead, a part of the "common law" — the aggregation of laws as defined by judges making rulings about such matters over the years.
Of note, the following statute likely applies in many cases where you hire a builder to build you a house:
http://leg1.state.va.us/cgi-bin/legp504.exe?000+cod+8.01-250